Basic Philosophy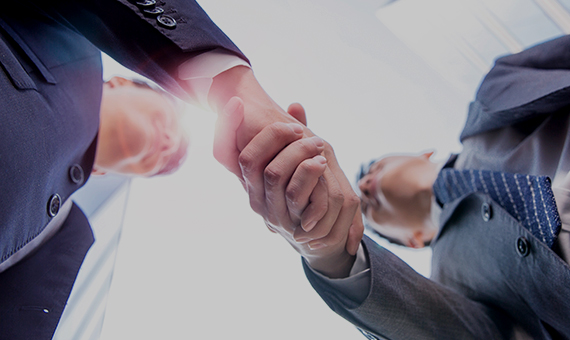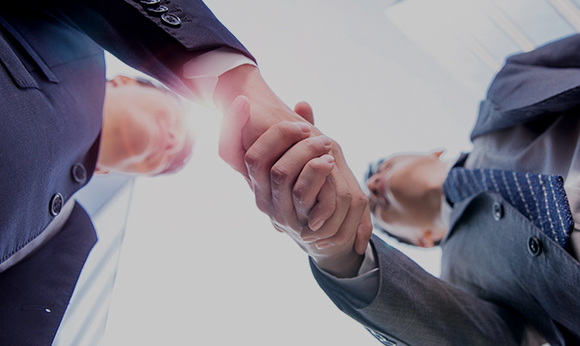 Basic Philosophy

Bond of Trust

Our corporate philosophy is Ties of Reliability. This represents our belief in the importance of the reliability between TOKAI CARBON KOREA Co., Ltd. and our stakeholders (customers, shareholders, employees, and communities). The reliability forms the foundation of our business and enables us to continue our business activities. And the pillar that supports this foundation of reliability is the cycle of value that exists between company and stakeholder.

The cycle of value is represented by stakeholders entrusting management resources with a company, and that company in turn utilizing those management resources to create added value (assets and profit in the form of products and services) that is returned to the stakeholder. This concept allows us to provide added value to our stakeholders, thus enabling them to achieve their individual goals. Using this cycle of value to earn the reliability our stakeholders place in us, we are able to further ties of reliability between company and stakeholder.
01

Ability to create value

To fulfill our mission upheld by our corporate philosophy, the ability to create added value from the management resources entrusted to us is a must. This is at the root of profitability and we work endlessly to enhance our capabilities.

02

Fairness

Fair enterprise management is critical to ensuring a smooth cycle of value. To sustain the cycle of value, we aim for fairness in competition and profit distribution.

03

Ecology

We consider the environment a silent stakeholder. The environment is not only one of our business resources, but it is also where all resources come from and finally return to. We keep in mind that a company's cycle of value is part of the cycle of nature, and aim for harmony between business management and the environment

04

Internationalism

We conduct sales and operate manufacturing sites around the world. As a result, our stakeholders span the entire globe. We are committed to fairness, ecology, and maintaining the ability to create value that is applicable worldwide. We will practice and promote our cycle of value on a global scale. By applying the following four guidelines, the TOKAI CARBON KOREA Co., Ltd. will continue pursuing our corporate philosophy through our unique activities.
Code of Ethics
TOKAI CARBON KOREA Co., Ltd. Code of Ethics outlines matters to be observed by the Company, including all our employees, to ensure the promotion of fair business activities under the company's basic philosophy and guidelines.
Learn more
Compliance
The following are TOKAI CARBON KOREA Co., Ltd. compliance management; totally 14 categories are specified such as respect for human rights, prohibition of discrimination, sexual harassment, compliance of antitrust laws, etc.
Learn more
Inform/Report
We encourage reporting on any unethical behavior violating the Company's Code of Ethics. Employees are encouraged to report illegal acts or unfair business practices or unfair demands abusing their job positions. Informant's personal information will not be disclosed.
Misuse of authority, Solicitation
Bribery, Entertainment
Corruption related to material purchase
Poor assembly or machining
Any harm to company culture
Other violations of the Code of Ethics
Report Method
Informants can choose any of the convenient methods such as e-mail, notes, telephone, post, etc.
E-mail : ischa@tck.co.kr(Internal Audit Team Leader)
Tel : 031-678-0014
Address : Internal Audit Team Leader, 71, Gaejeongsaneopdanji-ro, Miyang-myeon, Anseong-si, Gyeonggi-do, Republic of Korea
The reports will be reviewed and responded within 7~10 days.
Report
Protection of Informants
Protection of Informants: The Company has the 'Informant protection program' to ensure that there will not be any harm to the informant. The personal information of the informant and the contents of the report are treated as confidentiality. Voluntary reports on personal unethical or illegal activities are subject to disciplinary reduction or exemption.
Confidentiality

- The personal information and the contents of the reports shall be kept as confidential.
- It is applicable to all who participated in corroborating the information during the investigation.

※ Evidence is needed to be followed and reported by their names for proper protection.

Security of Informants

- Reports or any related evidences and statements will be protected from disadvantages or discriminations.